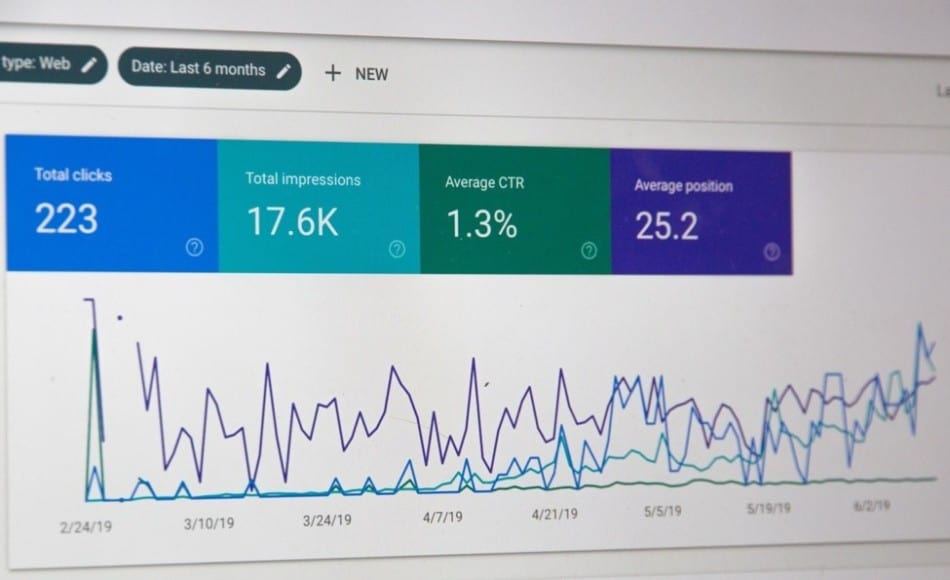 Search Engine Optimization (SEO) is a comprehensive digital marketing process that helps increase the quality and quantity of website traffic. Businesses need to invest in SEO to ensure that their websites show up at the top of search engine results pages (SERP) when online users insert relevant keywords into search engines like Google. A higher SEO ranking means more web traffic and leads for a business. There are a variety of techniques used to improve a company's website ranking on search engine results pages. This includes posting high-quality content on websites. In a nutshell, the better your website content, the more likely your website will show up at the top of Google's results. How Google determines what website will show up at the top is with the use of algorithms that it has in place. These algorithms work together to determine what the best website is in terms of relevant keywords. Each year, Google updates its algorithms, making changes to how results show up on its pages, and how SEO and content are read by these algorithms. So how exactly do algorithms work? Are you considering placing ads on your site and making money from your traffic? If yes, Then checkout Ezoic! An amazing advertising platform for niche websites. Click here! How Google Algorithms Work Google algorithms are an intricate structure implemented by Google to get you the best possible results for your searches and questions on the search engine. Google uses a combination of various algorithms to determine a ranking system for relevant websites as you search. These algorithms have become more complex and smarter over the years. Google started with basic algorithms that did not have the understanding that the updates of today have. These days, Google comes up with thousands of new changes a year that they implement through algorithm updates. These changes can vary from minor to major, some being overlooked by content creators while others having a severe impact on how websites are ranked on the search engine results pages. These algorithms rely mainly on keywords. The algorithms work through websites and pages to dig out relevant keywords according to searches. According to Netcraft, there are 150 million active websites on the internet today; searching for relevant results on the internet may seem as easy as typing it into Google, but it is because of these algorithms that we are able to get what we need as a result. One of these impactful algorithm updates is the most recent Bert and E-A-T update, which had a huge impact on major websites, such as Buzzfeed, Travelocity, Men's Health, Century21, just to name a few. Some of these websites saw losses of over 60% of their visitors within the first week of the update. So, what exactly did this update do to cause such a massive change in the way websites ranked on search pages? To understand that, let's go through what E-A-T actually means. How often does Google release updates? Believe it or not in 2018 Google released and performed over 3000 updates without most people being aware of anything. Unless you see a big increase or decrease in traffic most people will never know what Google is doing behind the scenes. Take a look at the increase in updates Google has performed over the past few years: 2018 – 3,234 "Improvements"2017 – 2,453 "Changes"2016 – 1,653 "Improvements"2014-2015 – 1201 " Improvements"2013 – 890 "Improvements"2012 – 665 "Launches"2011 – 538 "Launches"2010 – 516 "Changes"2009 – 350–400 "Changes" Thankfully not all of them will affect your site in a negative way. Most of the changes don't even affect traffic or ranking as they are updates to features. The SEO INDUSTRY only gets worried when Google release a warning of a big update or change. This is exactly what Google did on 1st August 2018. Googles Search Liaison tweeted the post below, which was then retweeted by Google's public search liaison, Danny Sullivan sparking fear into all website owners. Read their full tweet here! What did Google have to say on this update? Google said that its latest update may see some low performing sites drop in traffic levels. They said that pages that perform less well after the release of the update may not be broken but the changes to their systems will benefit pages that were previously underrated. They also went on to say there's no ' Quick Fix ' for underperforming pages other than to provide the best content and information possible. Is this good news for you? Actually… Yes. What is means is content that gets high traffic due to their DA or URL age alone will no longer be favored by Google as it may not provide the best information to answer the search query. So, even if you're not one of the big boy sites but provide the best information/answers to the search query you have just as much chance of ranking high in the SERPs. Great news! Now everyone is playing on a level field. What Does E-A-T Mean? Google has remained the industry leader for search engines for good reason. It has always had algorithms in place that ensure users are getting the best possible results on their searches. The E-A-T update is just assuring users that Google will continue to give them the best by finding search results based on market expertise, authority on subjects and trustworthiness of the site. Expertise Expertise is determined by your knowledge and skill in your
particular field. The content creator or the owner of the website needs to have
substantial knowledge and understanding of their content and market to be
considered an expert. To have a high level of expertise, this knowledge and
understanding need to go beyond that of competitors in the market. The understanding of your field needs to be expressed through the content on the website. Such content needs to be more in-depth and showcase more knowledge than that of competitors; this will make your website stand out as an expert. This algorithm scrutinizes your pages to see if your website shows high levels of expertise in your field compared to your competitors. Authoritativeness This refers to the credibility a website has. The
credibility of your content is determined through its reliability, as well as
knowledge. Users look for content they can trust when searching on the
internet. This trust is built through correct and in-depth knowledge of the
field in question. As a user searches through the internet for answers, they
are likely to click results from pages they trust will give them reliable
answers. For example, for answers related to food, a user is likely to trust Bon
Appetit over a random food blog since they have the authority on the
subject. The new update scours the internet to find content that is
written with in-depth knowledge, but also that has authority on the subject in
matter. Trustworthiness When trustworthiness comes into question, Google is not just
referring to the truthfulness and honesty of the content, but also the site
security. There are hundreds of thousands of pieces of content created and put
on the internet, but not all of them can be trusted. Users need to trust a website to trust its content. Many
sites give out false information or untrustworthy deals that can instantly be
picked out as having a catch. Once a user loses trust in a site, it is likely
that they will never visit it again. The algorithm combs through website backlinks and the site
itself to determine trustworthiness. The more trustworthy a website's backlinks
are, the more credibility the site is given on Google. Income School-Expalin E.A.T Some of the leading experts in Niche Websites and Google updates are Ricky & Jim over at Income School. In the video below they answer all your questions related to the latest Googles Update BERT and why E.A.T is so important in 2019 and into the future. They run one of the most successful niche website training course called PROJECT24 where they help you reach your goal of becoming a full-time blogger within 24 months. I highly recommend you click the link below and checkout their course. If you're not aware of Ricky and Jim's credentials you can read all about their amazing businesses and successful website stats here >>>> Click here https://youtu.be/ix4E6x7gok0 Who Lost Out? The biggest losers with the update were YMYL websites. YMYL
stands for Your Money or Your Life; what Google classifies as a YMYL
website is any site that affects the health, happiness, safety or financial
stability of someone. This could include any pages with financial transactions
or information, medical information, legal information, news pages or public
information pages. The reason why these particular websites are targeted
through the update is an effort to protect users that are looking for trusted
expert information on their searches. Google strives to enhance customer
experience and keep people away from the thousands of pages of bad advice that
could seriously affect their lives. YMYL Websites were the biggest losers and lost traffic on a large scale like this one verywellfamily.com Though Google's update was said to target all YMYL websites,
the ones that lost out most were sites that focused on health, fitness,
nutrition, wellness and medical advice. This does not mean that finance and e-commerce
sites didn't lose out; these industries also saw major changes in their analytics. The biggest
losses were witnessed by websites like Prevention, Very Well
Family and Travelocity, while winners included Glass Door, Spend
With Pennies and LinkedIn. Below you can see how to use the E-A-T
update in your favor. How To Use This Google Update In Your Favor Publishing content on a website is easy: Making sure your content ranks high and is actually seen by users is not. By making sure you follow a few simple guidelines, the E-A-T update can actually work in your favor. Review Your Content Before you add any new content to your website, start by
reviewing your preexisting content. The content on your site needs to be constantly
reviewed, edited and updated. This is to ensure your content is relevant and
accurate. Any information that you have posted in previous content needs to be updated: This could include any exchange rate conversions, updates on current tax rates and so on. These updates should be done on a yearly basis, or when any major change is made that affects your field of expertise. Another way to ensure your content is relevant and adding value to your site is by removing old content that has not seen traffic over a long period of time and is no longer showing up on Google search pages. If you feel the content is relevant and helpful, try changing the title, adding more to the content, updating statistics and figures, and making sure all links to the content are working. Prove Your Expertise Google does not just look at the content on your website for
expertise, but also at who is creating the said content. They expect to see
expert content created by qualified individuals to ensure they are giving users
reliable information. When publishing content on your site, make sure it has been created
by people who have qualifications on the subject. Also, be transparent about
who created the content. Be sure to include why these creators were chosen to
be responsible for the content on your website; post about their credentials
and backgrounds. Write short summaries on biographies of your content creators to show that they specialize in the matter of the content they are writing about. This will show Google that your content is weighted and of quality. Build Authority Building authority for your website includes doing some PR. If you don't have a PR team that can respond to media requests or bad press, you need to be able to set time aside and do it yourself. With the new Google's algorithm update Bert including E-A-T, Google is now looking at trustworthy backlinks. You cannot just have your link show up on untrustworthy sites – this needs to be addressed in a timely manner to ensure your website does not lose its credibility. Another way to build authority is to create guest posts on trusted websites and have authoritative sites publish on yours. Send out press releases and have journalists post about it to ensure your website has value. Show Your Trustworthiness The best way to show your trustworthiness is to have an in-depth and transparent "about page" for your website. This is where your website gets a chance to convey its message and show what it is really about. You can showcase your expertise and authority on your field by providing a biography of your business: This is where you control how you want your audience to view your site. In your 'about page', include any credentials, awards and proof of legitimacy in your chosen field. It will show Google and your audience that you can be trusted on your subject matter. Google is trying to deliver the highest quality content to its users through its updates, so make sure your site is credible by avoiding wishy-washy content that can be lost in the vast sea of others that exist on the internet. Make your content stand out with the use of expertise, authority and trust and Google's update might not E-A-T up your website. What Can You Do Today To Help? Refine your 'About' page The 'About' page is more important than ever. It's a quick and effective way to show and demonstrate your expertise, authority and build trust with your readers and Google. If you are so inclined you can read Google's Search Quality Evaluation Guidelines Section 4.3 which explains how all websites should have a good 'About' page that makes clear who is responsible for the information on the site and why you are qualified to publish such content. You are also advised to add your company name as well as your personal name, company address and your mission goals. Google and your readers are looking to see how you're qualified to offer the products, services and information found on your site. Adding a good 'About' page is now more important than ever. Add an FAQ section to each page FAQ sections have come back into fashion with Google over the past year. Even more so now with Google's latest algorithm update. Back in 2010-2015 FAQ's were very popular but seemed to stop adding value to SERPs ranking after a big Google update in 2015. Now we are seeing a surge in response to FAQ sections being added to each post/page. FAQ's serve many functions from answering common questions, saving readers time and often money and also covering natural language questions that people often ask when doing voice searches on smart TV's, Phones and devices like Google's home hubs and Alexa. Refresh your old content Google is honest by saying they will reward updated content that provides the best and most up to date answers to search queries from its users. Ask yourself…. How long ago did you update your oldest content? 1, 2…3 years ago? Now is your chance to make a big impact on the rankings of your old content. Refresh and update the data where possible and add at least 500 words to each piece of content. Then we suggest re-indexing it through Google Search Console to tell Google – Hey, we have updated our content. Then sit back and hopefully see an instant improvement in your rankings. Build a community As always, Google is looking for signs that you're a presence within your niche. Building a reputation for the market you serve has never been more important. Google is looking for social media signs, authority signals and communication between you and your followers. Start today by adding an Author Bio for you or the person that you would like Google to see as the authority within your niche. Add a personal Bio to the bottom of every page and ensure you set the listing within WordPress to your name. You'll find this in the 'Block' section on the righthand side of your WordPress dashboard within a post. Here is a good example of an Author Bio which is added to the bottom of every blog published Conclusion: Google's Latest Algorithm Update Bert & E-A-T So, what does it mean for your niche site? Well, if you haven't seen any effect on your site since the update, then your site has not been negatively affected. However, this latest update E.A.T. now gives you the chance to start building your authority within your niche. This will give you just as much chance of ranking for some of those larger keywords than the big boys out there. If you have built up some authority within your sector or niche then you'll be just fine and will be able to compete on some big keyword search queries.