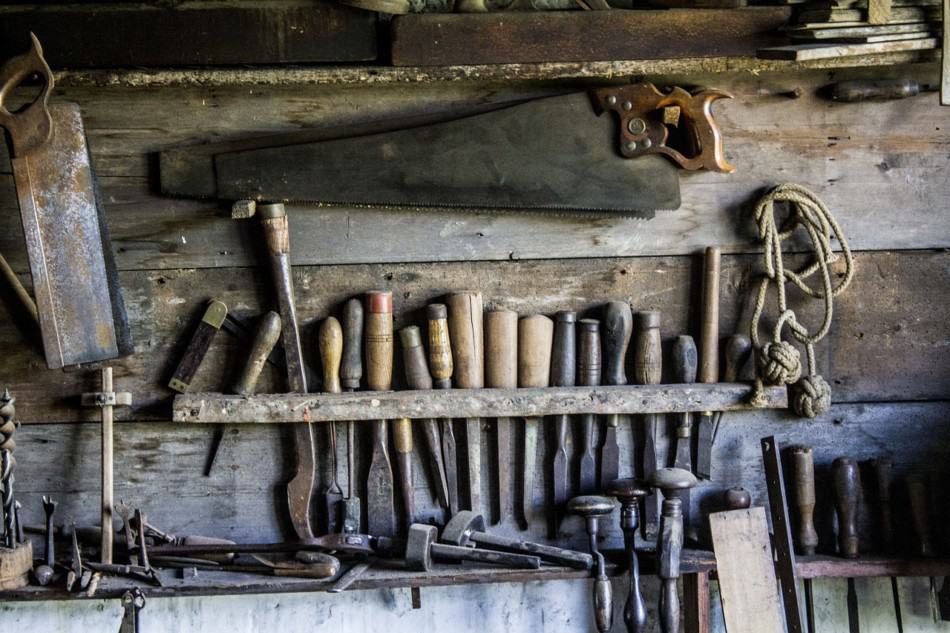 Niche website tools and plugins are a vital part of running a successful niche website. Let's look at some of the WordPress plugins I use.
When I was young (a long time ago) I remember my dad owning and using some very old woodworking tools. They looked ancient and I remember asking him 'Why don't you buy some new tools?'.
He replied… Because they do the job just fine!
Then he told me a famous saying, "A bad workman always blames his tools".
I totally get it now and I have found that principle still applies today to niche websites and blogs.
Whenever I start a new website there are some tools I use and add to my WordPress website before I ever write a single word. I have also learned over the years that you don't need all the flashy tools to rank an article or be successful in the affiliate niche website world.
Are you considering placing ads on your site and making money from your traffic? If yes, Then checkout Ezoic! An amazing advertising platform for niche websites. Click here!
Often, simple is best!
However, some tools can and must be used to streamline the process and make your business (after all that's what it is) easier and more streamlined.
I'll run through what I use and add to my websites at the very start and something you can consider later down the line – once you start to get some traffic. Plugins and Software that will help you maximize your traffic and sales once you have become a little bit more established.
Why You Need Plugins And Tools
Some tools like themes are unavailable for most affiliate marketers and bloggers. Buying an off-the-shelf theme is the quickest way to get your site up and running unless you know how to code (which I don't).
You need plugins to get started quickly and which will give you more time to focus on what is really important – creating great content.
After all, that's why you started a niche website, right? To produce content that your reader will want to see, read and share.
Plugins have been developed to make your life easier and many of the plugins available for FREE today, have cost thousands to be developed and so why shouldn't you use them.
WordPress plugins like Security plugins are necessary to protect your website from spammers and hackers. Some hosting companies provide the basic level of security with their hosting package but I would always recommend adding extra security to every site you own.
Take a look at one day's report on one of my sites to see just how many hackers have tried to access my website to do God knows what!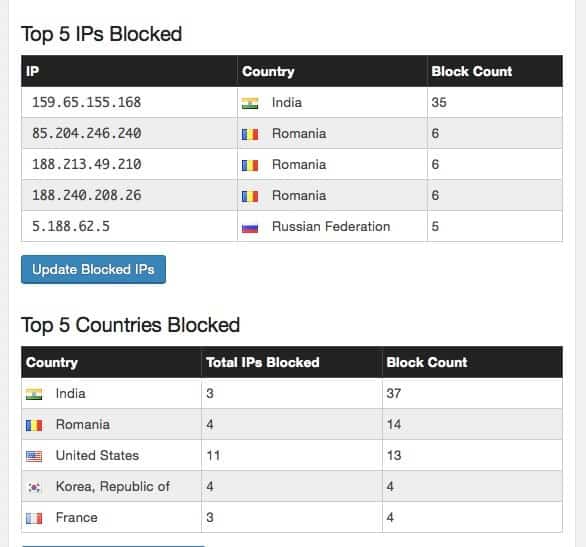 Tools and plugins are necessary to improve or protect your website from attacks and other malicious activity. Adding too many plugins and other software can reduce the performance of your website, like adding too many ads, but you need to balance this with the positives of adding them.
Would I accept a slightly slower website response time to get hundreds of dollars in ad revenue?
Yes, That's why we're here at the end of the day. As long as the user experience isn't compromised too much.
Which Tools Can I Not Live Without?
There are some tools that niche website owners have to have in my opinion. On starting a new website I install them at the point of adding a new theme that I purchase from Theme Forrest, which has a huge library of themes and plugins to help your website grow and look more professional.
Below is a list of plugins and tools I simply cannot live without!
Hosting – I use two – Siteground when first starting out then, Spidrweb
Theme – I use x-theme on most sites
Yoast SEO plugin- Rank quicker with this plugin
Onesignal – Push notifications are huge these days
Mailchimp – Collecting emails should never be underestimated
Tablepress – Most themes have a table plugin but I still love this one
Ad Inserter – Places ads, banners or anything you want easily on any or every page
AAWP – Pulls in products and API information for products on Amazon
Easy table of contents – Adds a table of contents to every page
Insert Header and Footer – Easily add code to both sections without editing any code
Link Whisper – Helps with internal linking
Popup maker – Adds an attractive popup within minutes
Shortpixel – My number one favorite plugin – reduces image size automatically
Wordfence security – Stops those pests trying to steal your data
As you can see, I use a number of plugins and tools on my sites. It looks like a lot of plugins but all of these are essential for running a niche website.
They are all very well established and tested plugins and will NOT slow your website down. In fact, some of them are designed to speed up your site.
As soon as I launch any new niche website I add and activate these tools within hours of purchasing my hosting. Which, by the way, is the second thing you'll need to do after buying a domain.
Should You Invest In Tools And Software?
Ask any businessman if they should invest in their business and they'll give you the answer in no uncertain terms.
There's a difference between investing and re-investing which you need to understand.
Investing in your niche website
The great thing about building an affiliate website is the fact that you can launch it on a very limited budget. You'll need to invest at the start for a suitable domain name which can start at under a dollar. We use 123 Domains as they have a great library of names available from $1. Then you'll need your hosting again which is super cheap – we use Siteground which has an awesome package called START-UP which only costs $2.95 a month. Click here for more details and price plans.
Hosting and a domain name will be your initial investment. Then you'll need a theme but you can simply use a FREE theme at first, until your website starts to get some good traffic then you should consider investing in a premium theme from ThemeForest.
Once you have your domain, hosting and a nice theme added, you can then start to produce awesome content. Hopefully, after some time (building niche websites isn't quick) you'll start to make some affiliate sales and earn some cash.
Once you start to earn some money, it will be tempting to spend it on all the things we love; chocolates, takeaways and nights out.
And why wouldn't you? We all deserve a treat from time to time, right?
Or, you could re-invest back into your business. After all, it is a business and all businesses start with an initial investment but really they grow to be successful with re-investments.
Re-investing in your niche website
For the first year on any website I build, I always re-invest every penny I earn. I start with a budget and after 6 months (when you'll start to see some commissions), I start to re-invest in more content.
It's simple…. The more awesome content you product the more money you'll earn.
It's like a treadmill once you start to earn you can re-invest. The more you re-invest in content the faster your website will grow.
Then rinse and repeat!
In the first few months, you'll probably only be able to buy a small blog or two. Then as the months go by you'll be able to buy more and more.
You'll see traffic start to skyrocket and so too will your earnings. I know website owners that now earn thousands a month and what do they do? Buy 30-50 articles a month. To get to that level, of course, will take time.
But you can do it! Why not? It's not rocket science. You'll need a little help along the way and that's where we can help. Click here to see our price plans for a targeted keyword campaign.
At the start of your investment, it's key to find keywords and article topics that you can rank for with very little domain authority. After all, you're a new website that Google still does not trust.
WordPress Themes I Love And Where To Buy Them
I started like most people with a free theme. There are many available to suit all types of niches. Elegant Themes has some amazing themes and their premium ones are simple to install and offer diversity, usability and faster load times. Click here to see their pre-made child themes which are perfect for beginners.
One of the most popular themes used by thousands of niche website owners is X-Theme. This theme offers loads of payout options and all are available at just one click of a button. They come pre-made by using their child theme installations. They use four main child themes:
I personally use and love Ethos!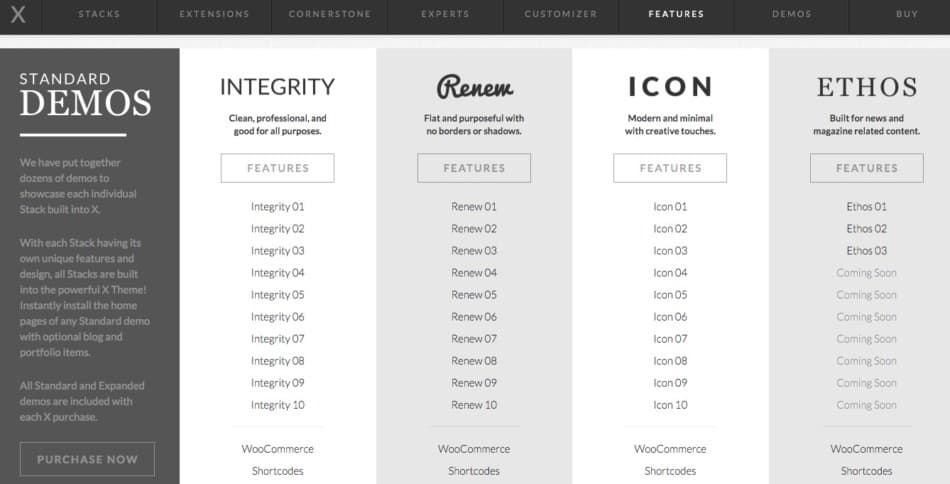 As you can see, their child themes (pre-made themes and layouts) come with loads of examples for you to see before you decide which one suits your needs best.
If you plan to do a conventional blog website then I would suggest X-Theme using the Ethos child theme. Of course, this is a paid premium theme but for appx $50 it's worth the investment. Trust me it will be $50 well spent.
Another theme that I would recommend is Acabado theme from Income School. They say it's the fastest performing theme available that will not slow your website down.
We love Income School and I'm a huge fan and have worked closely with them on one of my websites. They have an amazing course that you can follow called Project24. If you're struggling to make a living from Niche Websites then I would suggest joining their program, it will be the best move you've ever made. Here's a link to their course (Affiliate link of course)
How Much Should You Spend On Business Tools?
You should only spend on a business tool if it will improve your business or speed up a process. Look at interlinking articles as an example. We all know how much that can have as a positive impact on your rankings.
However, interlinking manually is time-consuming and to be honest… Boring.
I use Linkwhisper a wonderful plugin that allows you to interlink all your articles within a few hours (depending on how many posts you have).
This tool cost me a one-off payment for 3 licenses, which I now use on three sites. It has saved me loads of time which is priceless.
God only knows how long it would have taken me to add all those links manually. Months I would think.
Other tools I have spent on, just aren't worth the money. You'll soon learn that spending money on tools you'll never use or simply didn't need is a waste of money.
Ask yourself… How many themes have you paid for? I have paid for loads of them, only never to use them or swap out after a few months because it didn't suit my needs.
Keep it simple. Only invest in a business tool that will give you a good ROI on your investment or save you time.
My Favorite Niche Website Tool
There are many tools I love, some are free like Google Drive where I store my spreadsheets and track all my articles. I don't know where I would be without this tool.
Then there's my Number One tool without a doubt…. Shortpixel
Before installing Shortpixel, I had to manually optimize all my images on Canva or some other free image optimizing tool before uploading.
It took forever!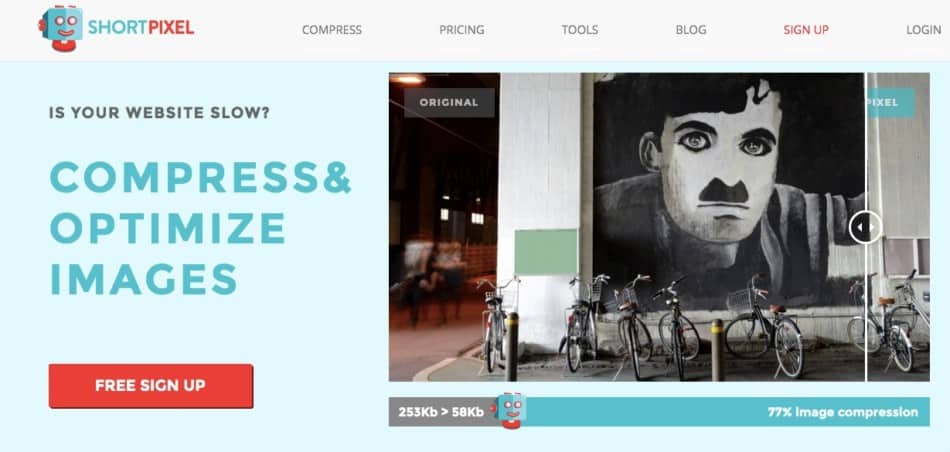 The biggest killer of site speed is images. Images are very important; not only aesthetically but also for the user experience and ranking factors. Google will not only index and rank your words but they'll also rank and index your images.
I have gone all-in on images recently and find them popping up in Google searches constantly.
TOP TIP: Your images don't have to relate to the topic 100%. If you're writing a post about slow website speed include a lovely image of a snail. It will instantly relate to people as something slow and people will share a great quality image.
Take a closer look at Shortpixel here and their price plans (Affiliate link)
Conclusion: Niche Website Tools & Plugins |What Tools I Love And Use On My Niche Websites
There are many tools you simply can't live without as an affiliate marketer. Great hosting, premium theme and performance-enhancing plugins. Oh, and not to mention security plugins like Wordfence.
Just don't splash out your hard-earned commissions on tools that you simply don't need and will never use.
Just think, every penny you waste could have been spent on a great piece of content that will bring you earnings for many years to come.
These days, that's how I look at things. If I have $50 to invest in my business, I think about how best to use it and 9 times out of 10, it's not a plugin or piece of software – it's content.
Content is King at the end of the day. It's what makes our commissions and earns ad revenue. Without content, we don't have a business – Fact!