Images can make or break a website without a doubt. A website full of images that have not been optimized will slow your site down dramatically. We examine how to optimize images quickly to enhance the speed of your site.
Have you ever clicked a link then had to wait for ages for the content to load?
No one wants to wait these days, especially when you're searching content on the go from your mobile.
FACT: 90% of people looking at content will bounce straight off if the content hasn't loaded within 5 seconds.
Ensuring all your images are perfectly optimized is the key to having a fast loading website with beautiful images to catch the attention of your audience.
In this blog, we'll help you optimize your images quickly and simply with one simple plugin called Shortpixel.
What Is Shortpixel?
Shortpixel is a simple-to-install WordPress plugin that optimizes all your old images at the click of a button. All new images you add to your site, after installing Shortpixel, will automatically be optimized for you.
Shortpixel improves website performance by reducing the image size of all images either on, or uploaded to your website; without losing any quality compared to the original.
Are you considering placing ads on your site and making money from your traffic? If yes, Then checkout Ezoic! An amazing advertising platform for niche websites. Click here!
The plugin is simple to install and activated via an API code that you'll receive once you purchase the software.
Shortpixel is perfect for beginners and experts. There's minimal setting up involved. It's almost a one-click install so you don't need to worry about installing and setting it up.
Even I managed to do it within seconds! (must be easy then!)
How Does Shortpixel Work?
Once you have installed the free plugin – which you can use to optimize a limited amount of images – you simply select and pay for the plan you want and then add the API code that they send you. Then you simply select the BULK option and off it goes.
Once you're setup and running you have three different optimizing options to choose from:
Lossy – 99.9% of WordPress bloggers use this one. It optimizes your images as small as possible without losing any picture quality.
Glossy – This one keeps the quality and size of the original image more or less the same. It only compresses them very slightly to improve website performance without any loss of quality.
Lossless – This one is mainly used for photography websites, where the image remains exactly the same but the overall footprint is smaller, which still helps your website run smoother.
Step-By-Step Guide To Installing Shortpixel
Signup for a shortpixel account here
Pick a plan that suits your needs
Pay for the plan and you'll receive your API activation code
Add two plugins: Shortpixel Image Optimizer & Resize image after upload plugin
Activate both plugins and add your API purchase code
Click bulk process and all your old images will be reduced in size – increasing your page speed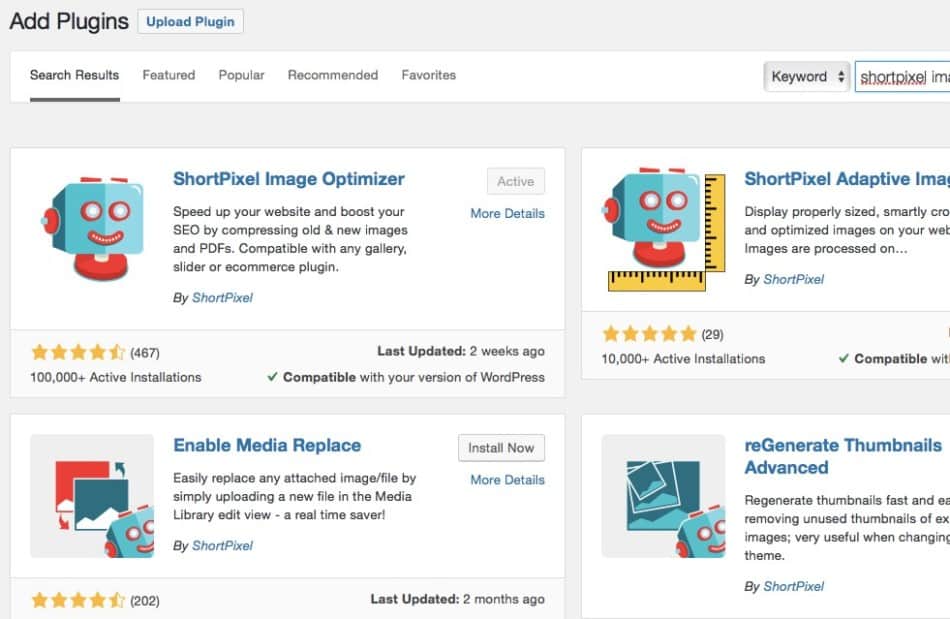 Select both plugins and one optimizes all your old images and one will automatically resize all your new ones. You only pay for one payment plan for both plugins.

Click activate on both WordPress plugins once you have added them to your dashboard.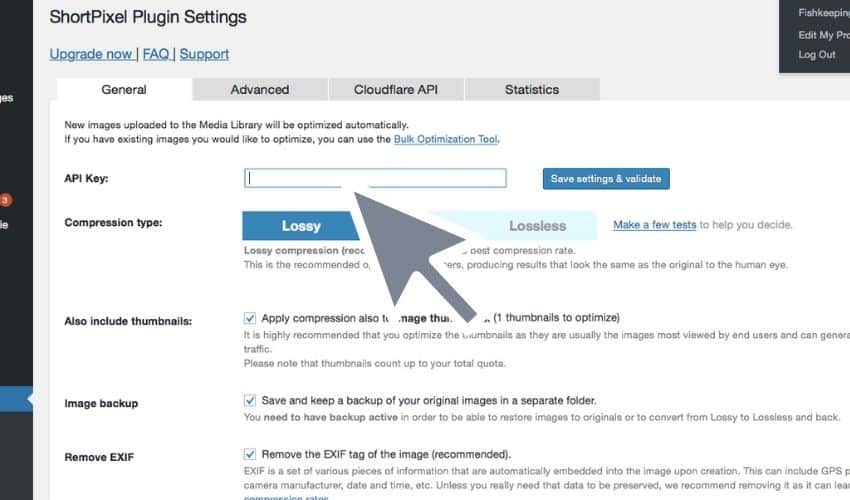 Add the API purchase code Shortpixel sent you in the API KEY box and click SAVE SETTINGS.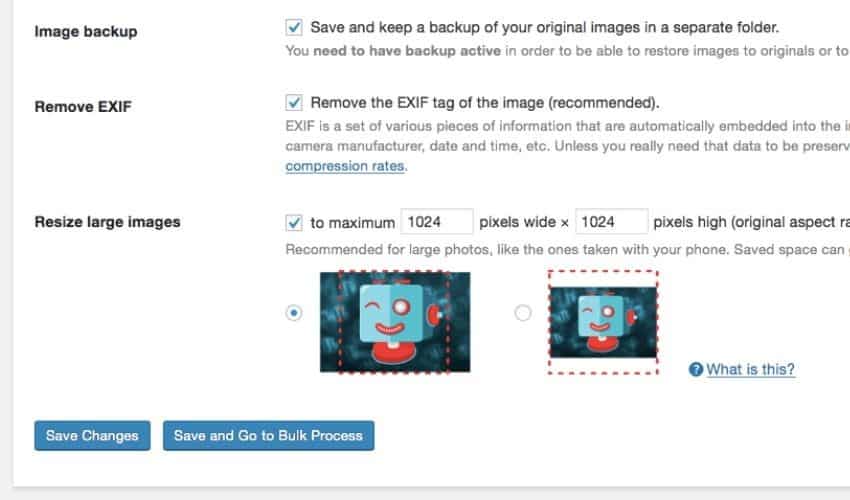 Tick the box to reduce all images to your selected size. We go for a maximum of 1024 x 1024; the software will then make all your images fit perfectly into your blog. All the same size to physically look at but with a much smaller file size making your website load faster.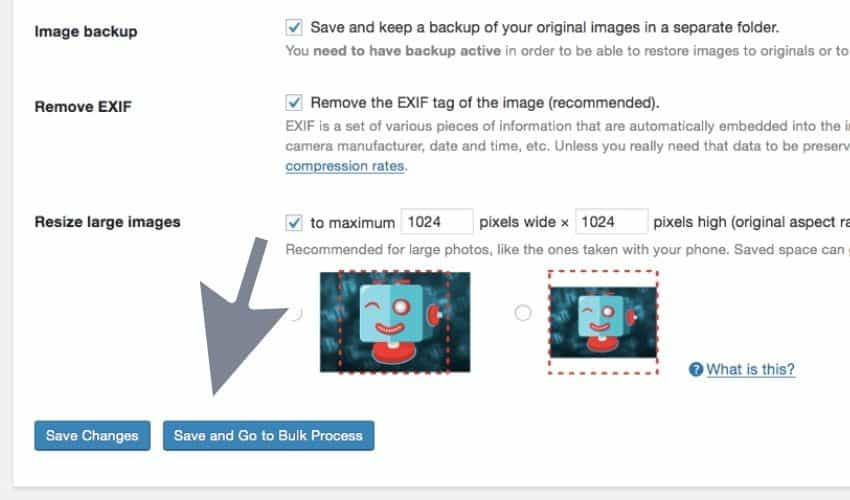 Then simply click Save and Go to Bulk Process. The software will then start to optimize all your current images. There's no need to do anything from now on. Once Shortpixel has done its thing your site will run much quicker.
All new images will now automatically be reduced in file size.
What Type Of Images Work On Shortpixel?
Shortpixel supports JPG, PNG, GIF, WebP Filetypes. The major benefit I have found is it has the ability to automatically convert PNG images to JPG. These suit WordPress blogs better. The other benefit is that Shortpixel will automatically resize the image to perfectly fit WordPress blogs.
I personally set the resizing button to 850 x 850 maximum; which I find fits my blog with a sidebar perfectly.
Shortpixel will also optimize and compress your PDF files and ebooks. I have found this to be a great feature on Shortpixel and I witnessed a massive reduction in file size without any difference in the quality. I also saw an increase in site speed.
This plugin will also optimize your thumbnail which can affect your load speed. Many people think that because the image is thumbnail size that it will not be a large file. This is not true, behind that small thumbnail image could be a huge file size that is slowing your site down. Shortpizel will optimize all your thumbnails.
Restore To Original Size
Should you ever need to restore your images back to their original size and format, that isn't a problem with Shortpixel. You can restore individual images or bulk de-compress all of them in one go.
However, this is not a feature I have ever used and I can't imagine many WordPress bloggers using this feature.
ShortPixel Plans & Pricing
Shortpixel offers a monthly payment service or a one off service charge which suits everyone's budget.
Most people will try the free plan first which comes with all the features but is limited to 150 bulk image compression. I would suggest going straight for one of the monthly or one-off plans.
Monthly Plans
Monthly subscriptions that auto-renew each month.
FREE: up to 100 150 images/month
5000 images/month. for $4.99
12000 images/month for $9.99
55,000 images/month for $29.99
One-Off Plans
A one-time payment plan, choose the best plan that suits your needs.
10,000 images for $9.99
30,000 images for $19.99
50,000 images for $29.99
170,000 images for $99
F.A.Q
If I stop using ShortPixel will my images remain optimized? Yes, Once optimized the images will remain optimized unless you choose to restore them.
Do I have to pay monthly or one time? Shortpixel has both options available. One-time credits never expire but with monthly plans, you pay less per credit.
Can You Cancel your subscription? Yes, you can cancel at any time and any remaining credits you have will still be valid.
Can I add any image to my WordPress website? Yes, any image you add to your WordPress website is automatically optimized and resized to your specifications.
Once I use the free 100 image credits what happens next? After you click 'BULK OPTIMIZE', Shortpixel will do its stuff; after 100 images have been optimized, it will stop and let you know your limit has been reached. You can then leave it at that, or purchase a plan and continue optimizing all your images. Or just take the FREE 100 images and run!
Conclusion: How To Optimize Images Quickly
I could go into lots of technical details about Shortpixel as it has 100's of features. However, as a small niche website owner, I simply needed something to speed up my website.
Images are the biggest killer of niche website speed.
It is far too tempting to choose a lovely image and add it to your post. It looks fine and your speed seems the same. Several posts later, you'll start to see your site slowing down. After 20-30 posts your site will be dead in the water. Unless you have individually optimized each image your site loading speed will be terrible.
I used to spend literally hours optimizing each image then resizing it and then loading it into the article.
WOW, I can't believe I did that.
Now, I add any image I want and forget about it. Shortpixel does all the hard work for me. Don't waste time, buy Shortpixel. It is probably the number one plugin on my niche website.
If I was given the choice of selecting one plugin that I couldn't live without, it would be this one.