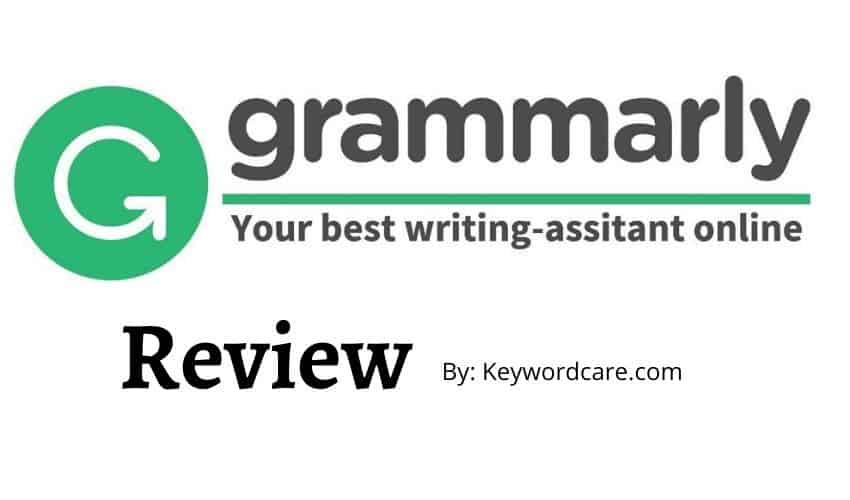 Grammarly is an amazing service that is pretty essential for writers, bloggers and basically anyone looking to improve their grammar. While there is a free version, the premium version offers even more features that are very useful for everyday life. Grammarly for bloggers has become a very important tool and one I personally use. It may not be better than a personal Proofreader but for some people, it's the best option on a limited budget.
Without further ado, let's take a look at how Grammarly works, the benefits and more.
Grammarly Premium Features
The premium Grammarly membership includes just a few more features than the free membership. It's time to have a quick run-down of what they are (including what you will be able to access with a free membership too.)
Grammar and punctuation checker
As the name would suggest, the main purpose of Grammarly is that of a grammar and punctuation checker. It is easy to make little mistakes, especially if you write on a regular basis. Alternative suggestions are offered that might make more sense in your sentences and with the premium version, you will get more in-depth information on how to correct frequent errors.
A simple spell checker is provided on all Grammarly accounts so that you can correct any typos at the touch of a button.
A plagiarism checker is included, which is really important if you create content for a living. You can learn more about this feature later.
Additional writing insights and goals
Available only on the premium version, there are further writing insights and the ability to set goals with your writing. This is very useful for many professional writers and can definitely help you become better with your words over time. While you might think you are an expert with the English language, it is amazing how much more you will continue to learn when you have a tool like this at your fingertips.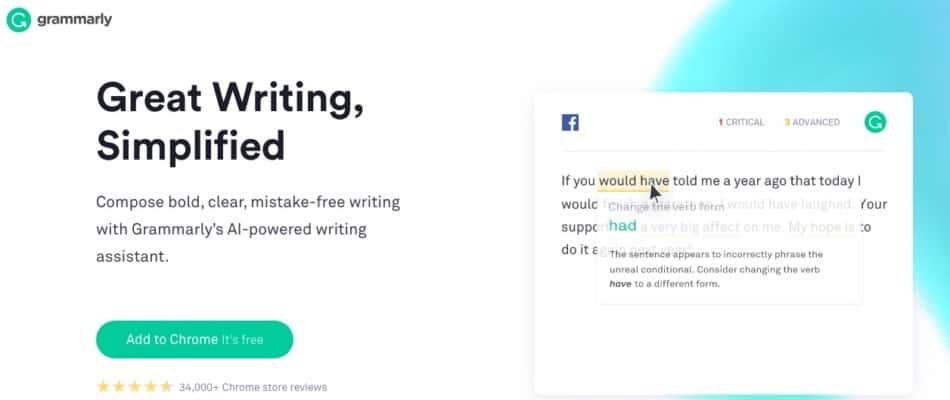 Grammarly Premium Prices
A one-month subscription to a premium account is $29.95
It is $19.95 a month for a quarterly subscription with a single payment of $59.95
The annual subscription is $11.00 per month with a single payment of $139.95.
The yearly subscription package would obviously save you a lot of money but it depends on how long you plan on using the service. You also get a free trial membership of the premium services. This allows you to see if you find the extra services useful before you make a financial commitment!
Are you considering placing ads on your site and making money from your traffic? If yes, Then checkout Ezoic! An amazing advertising platform for niche websites. Click here!
If you are a professional writer or aim to become one in the future, you can definitely spare just over ten bucks a month to help it happen. Academic writers and bloggers have claimed that Grammarly has helped them become so much more confident with their writing and you might only need to use it for a few months.

How Grammarly Helps Bloggers
There are so many bloggers out there who use Grammarly on a regular basis, so how exactly does it help? You might be thinking that if you are a good blog writer, there is no need to use Grammarly but that simply isn't true. Grammarly is there to improve the skills that you already have. A great writer can become an amazing writer with the help of Grammarly. Below you will see some ways that the platform helps all kinds of different bloggers out there.
It is amazing how many errors you'll notice you're making when you start using Grammarly with your blog writing. These might be small grammatical errors or even a certain word you have been spelling wrong but just didn't realize. When Grammarly informs you of this mistake a few times with the spell checker, you should automatically start writing it correctly.
Grammarly is super easy to use on different browsers. Some other ways that you can use Grammarly as a writer can be found in the next paragraph.
Your vocabulary is sure to improve by using Grammarly. It is really important to change up your writing style from time to time and generally add words to your own vocabulary. The vocabulary enhancement feature is available with a premium account and it will check your content for words you use too often and suggest alternatives. Readers might get bored with your blog if you rehash the same content/words over and over again, so this is less likely to happen if you have Grammarly.
If you have any problems with the feature, there is a support team available 24/7. They are a great team, with customer satisfaction their number one aim and will do their best to get any issues sorted right away.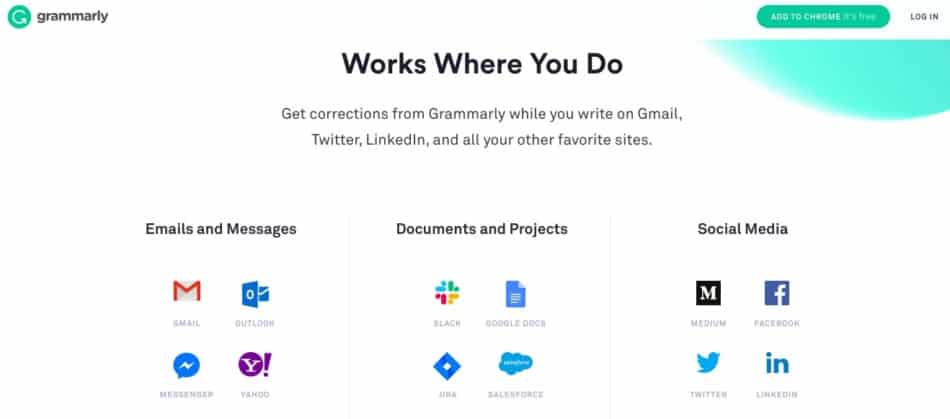 How Can Grammarly Be Used?
Since Grammarly was first created, it has evolved in terms of all the different ways that it can be used.
There is a Chrome extension that allows you to use Grammarly online whenever you need it. Many bloggers/writers use Google Docs to draft their documents and with the Chrome extension, you will see a little icon; any corrections needed when you are working will be alerted to you.
You can also download and use it on your Windows device. This allows you to work offline while still having 24/7 support from Grammarly.
You can use Grammarly with Microsoft Office, which is actually the number one software for creating different documents. This is such an important tool that you can utilize on all your Microsoft Office projects as required.
How Does Bad Grammar Affect Sales?
If you have an e-commerce website or indeed any website where you are selling products, bad grammar is not going to work in your favor. Good grammar and spelling are the very least you expect from a company that portrays itself as professional.
Think about it this way, if you click onto a new shop and you notice the page littered with mistakes, are you going to see them as a professional and trustworthy company? The answer is probably going to be no. Appearance is EVERYTHING and online, this largely comes down to the way that you write and portray yourself. You will notice such a boost in sales with such a simple detail as having correct grammar/spelling throughout your site.
About Grammarly's Plagiarism Checker
As a content creator, it is really important that you are posting original and unique content. Not only to stand out from the crowd but to make sure that you are not breaking any laws with what you are putting out there. The premium version has a plagiarism checker so you can make sure your writing is original.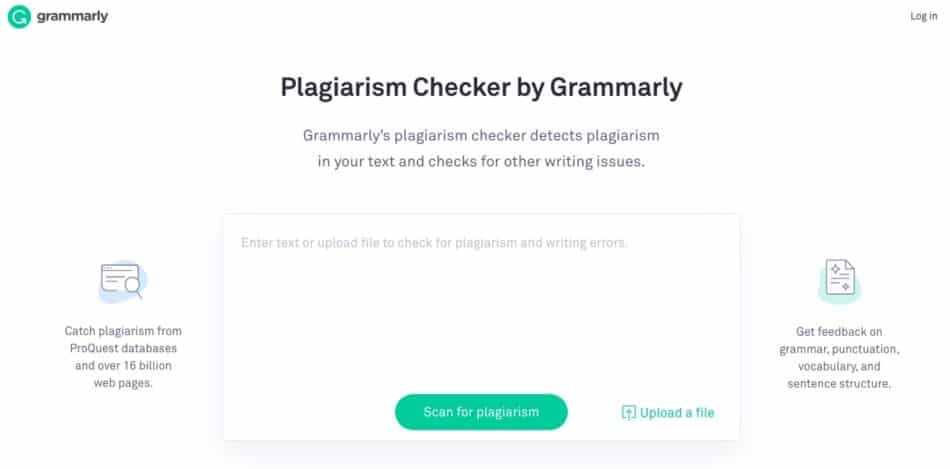 Perhaps you work with other writers and want to make sure their work is 100% their own before publishing it. So how does Grammarly's plagiarism checker actually work? It is an online tool that compares your writing to 16 billion online pages and even academic paper databases. If there is found to be the same writing elsewhere, you will be notified about it right away.

Conclusion: Grammarly Review For Bloggers
We hope you have benefited from reading this Grammarly Review. You literally have no reason not to give the free version a try. It's totally free to try and use live on your blogs today. I would seriously consider the Premium Service if you can't afford a proofreader. Any good blogger knows the importance of good spelling and grammar.
When you see how amazing it is and how much it improves your writing, you will definitely feel inspired to go for the premium version. However you like to write online and whatever your situation might be, the advantages of Grammarly are extensive and I think this has been made quite obvious. We are so lucky to have these kinds of tools at our disposal so why not take full advantage of it? Sign up today and you'll wish that you'd discovered it sooner!