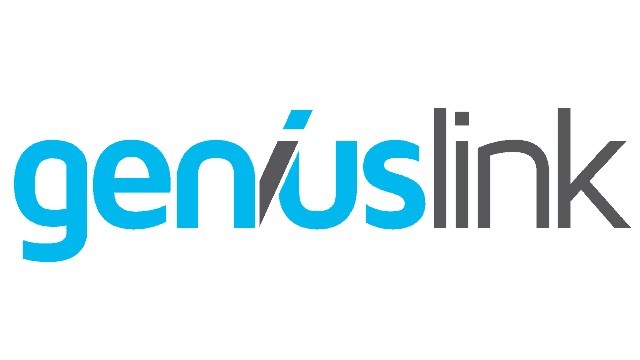 Why am I reviewing another intelligent linking plugin? Well, GeniusLink was recommended to me by a friend who stopped using Amazons 'Onelink' service.
So, I thought I would give it a go and show you my findings. I have used many linking software programs and apps over the past few years and had mixed results. This Geniuslink review and teardown should be interesting…..
So, will this one be any better? Let's find out!
Are you considering placing ads on your site and making money from your traffic? If yes, Then checkout Ezoic! An amazing advertising platform for niche websites. Click here!
Why Do You Need Linking Software?
I'm sure you've all seen or heard of Amazons OneLink software, right? You add a piece of code to your site and when someone from a country other than the one where you added the link from ie: Amazon UK or Amazon US, they automatically get redirected to the Amazon where they live and to the product they clicked.
Sounds perfect, right?
Wrong…. Unfortunately Amazon's 'Onelink' will send them to the Amazon in their country but more often than not to a different product. Boooo!
Redirections convert way less than any direct click than the actual product. I had to re-install Amazon 'Onelink' to try and find you a good example. It didn't take me long to find an Amazon Onelink that didn't work. This is a perfect example of why I now use GeniusLink.
Example:
I searched for a common product – 'Dog Bed' – and found this lovely product on Amazon.com I was logged on with an address in the Google incognito mode and clicked the link to see if it would send me to the right product from Amazon US to my home store of Amazon in Canada (PS: I don't live in Canada – it was just for test purposes).
Here are the results: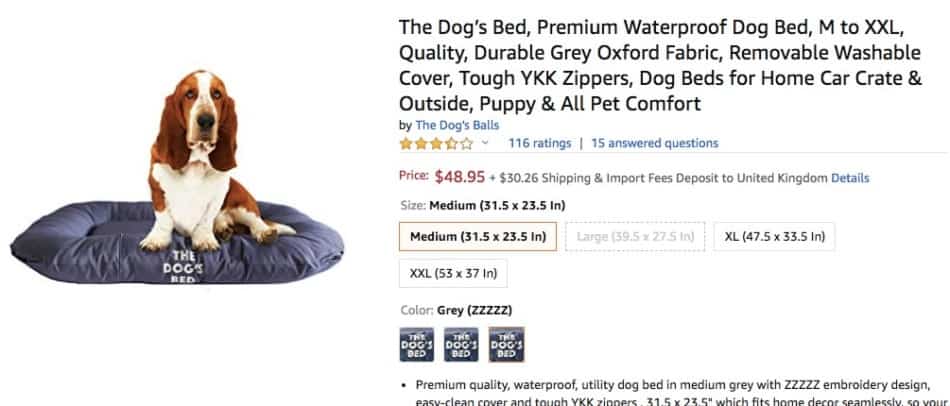 And here is the product that Amazon sent me to over on Amazon.ca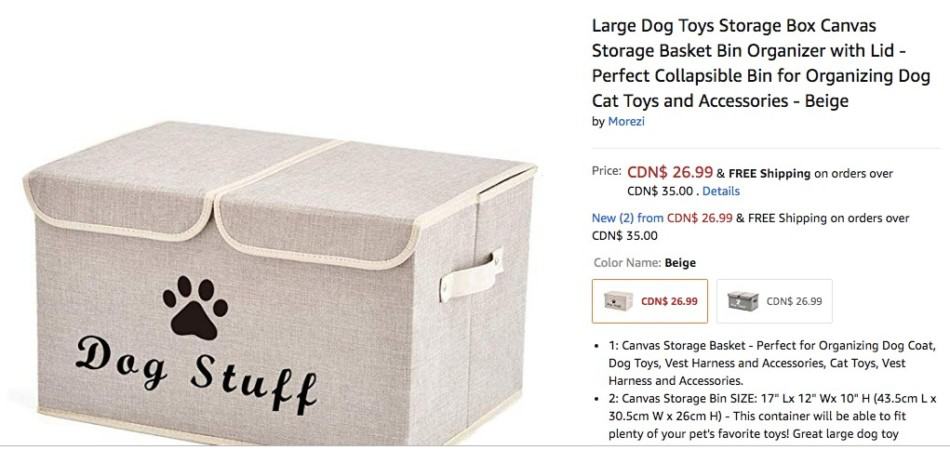 Now, I'm no dog expert but I'm sure my dog wouldn't like to sleep in this 'dog bed'. Poor thing!
As you can see from the results which I found after 45 minutes of testing over 10 incorrect re-directions that Amazon's own software has some issues.
Anyone who gets re-directed will simply bounce from your product and website – unhappy.
Building Trust
I was once told in my retail training a really good piece of advice:
It's 9 time more expensive to get a new customer than it is to get a sale from the ones you have.
This is so….. true. You have done all the hard work by creating a niche website, you've written some awesome content and you've hooked the customer into clicking one of your products.
But unfortunately, they live in a different country and Amazon sends them to something they don't need or don't want.
They are instantly disappointed. They may even think you've tricked or fooled them into buying something they don't want. The trust you had with them has now gone forever. You now have to spend more time and money trying to find new customers or more traffic to get sales.
What's Different About GeniusLink?
Geniuslink works on lots of different platforms like Youtube and WordPress websites. You no longer need to worry about broken links; with GeniusLink you can now use a link with a particular destination in mind for your entire audience. GeniusLink transcends across countries, devices, and operating systems.
In short no matter in which country your customer lives when they click a link from your niche website which was made from Amazon US as an example, they will be sent to the exact product in their local Amazon Store. Making the chance of a sale more likely.
Geniuslink will help send your shoppers to the page where they have the best chance of making a purchase. Therefore increasing your sales commission percentage.
On one site mine went from 2.3% to over 7% which is insane. Any niche website that gets a lot of traffic and 7% Amazon Commission percentage will be smashing it and making a ton of money.
That's one benefit of Geniuslink but there's more….
Broken Links
The main reason I purchased Geniuslink was for the 'Broken Link' part of their software. I thought to myself after someone told me I had a broken link to an Amazon product 'How many other broken links do I have?'
One of my niche websites in the pet market has over 250 articles and each one will have 3-4 Amazon links and it made me wonder how many of them had broken links?
How many times have I sent a potential customer to a product that doesn't exist or sent them to an Amazon 404 message? I dread to think.
So I searched around for a program or plugin that would find broken links. I was shocked by how many options I had. Very little!
I tested one or two but they performed really badly… And when I say badly – I mean it!
Then I tested Geniuslink. After seeing an example of how their program finds the right product in all countries I was hooked.
Watch their video below before you read anymore.
How Does The Broken Link Checker Work?
This function is very simple. Every time someone clicks a broken link you'll receive an alert on your dashboard. Geniuslink will inform you of the link that's broken and the website page it's on.
This makes it easier for you to jump straight over to the page and start changing the link for one that works. Maybe the product has sold? Well, simply find another seller on Amazon that has some in stock and swap out the link quickly.
Yes, you have probably lost that one customer but you won't lose any more – thanks to Geniuslink.
Once you have updated the link to one that works, you can click the 'Ignore' button on the alert on your dashboard and it's done.
A simple way to be alerted of broken links and a simple method of fixing them. Fixing broken links is a vital part of affiliate marketing. If you think it's boring and not worth doing just remember:
All the time you put in researching your blog
The time and money you spent writing great content
All that effort and expense – only to have a broken link within the content. WOW what a shame, all that hard work for nothing.

As you can see from this screenshot from one of my niche websites, I have been alerted to 4 issues with broken Amazon links on the site.
So, that's 4 people who wanted to buy a product, clicked the link to Amazon and the link didn't take them to the products they wanted – resulting in no sales.
I would now, simply click the 'Show' button and it will tell me which products and which page they are on my blog. Easy! Quick fix!

Losing Revenue
Another great feature is the lost revenue part of the software. Geiuslink will tell you who and where your customers are coming from and where they click so you can target them better.
From the screenshot above you'll also notice a section that warns me that I'm losing commissions because I had readers in Canada clicking my links and wanting to purchase something from my store but I don't have a Canadian Affiliate Program with Amazon. So again, that's a lost sale.
I simply applied to Amazon's Canadian Affiliate program, got approved after 3 sales and started to earn more revenue from there.
You can do the same for all countries. Every time Geniuslink says I have missed some sales from a certain country I instantly apply for their affiliate program and start earning more.
Some countries, I don't apply for as the number of customers I would get wouldn't be worth the time applying. In addition, Amazon may not approve my program as I'll have little sales and may not even get the three you need to get approved. But some, like Australia and Canada, I would never have applied for and now get plenty of commissions monthly.
That's thanks to Geniuslink for alerting me to missed sales and opportunities.
How To Create Tracked Links
There are a couple of ways to add affiliate links and track their progress. Geniuslink will automatically change all your affiliate links to their short links (don't worry, it doesn't truly override them), so if you decide to stop using Genius link they go back to normal without any issues.
One of the issues with Geniuslink is that you can't track the progress ie: number of clicks for all the links it overrides. Yes, it will inform you if they're broken but it won't tell you how many people clicked them.
For that, you would need to add a new affiliate link to that product, generated from Geniuslink.
You simply copy the URL from Amazon and enter it into the box you can see below which says "NEW". This will generate you a short affiliate link which you can add to your product as per normal.
Because the link was generated from Geniuslink you can now see global data from that link.
You can track how many clicks it gets, where the link came from and when. All the data you need to target the performing post to the right people and countries.
As you can see from the image below, the fish tank has 7 clicks and the fishnet has none!
You can then click into each product for more information and data.

Important factor: If you stop using Geniuslink and cancel your subscription, you'll lose the link generated from Geniuslink. You won't lose the original Amazon link but you'll have to replace the Geniuslink manually.
What Does It Cost?
Geniuslink works on clicks per product not per visit to your site. So, you may have 1 million page visits but if only 3000 product links have been clicked then that's all you'll pay for.
This is a great system as you know you're only paying for potential customers.
You can get a free 14 Day Trial by clicking this link.
Prices start from as little as $9 for up to 5000 product clicks. This will cover most small niche websites.

How do I know what to expect from my monthly invoice?
You can keep an eye on your spend by viewing your real-time click volume and view an upcoming invoice at any time from the dashboard. You can also stay informed about link health and monitor the growth of your traffic with their mid-month performance reports!
When is my bill due?
You will receive your bill/invoice on the first of every month. Geniuslink will email you an invoice and then auto-bill the payment method they have on record. Of course, you won't be billed for any traffic during your free trial and never for 'bot' or junk clicks.
What Happens If You Want To Close Your Account?
If you choose to close your account, the following will happen:
Your links may no longer work.
Any custom destination rules will be removed.
Any affiliated links will no longer be affiliated with your IDs.
The links generated through Geniuslink will no longer work but they will revert back to your Amazon or other Original Links without the need to change anything.
You Can Use It Across Many Platforms
Unlike other plugins and programs, with GeniusLink you pay for the clicks, not the number of sites you use it on. This means you can add links across multiple platforms WordPress, Youtube, Instagram, etc., without paying for each one separately.
Just one account is all you need.
Remember you only pay for genuine clicks – no matter where you place them. You don't even pay for spammy bot clicks which is awesome. Just real customers looking to be directed to the best affiliate program.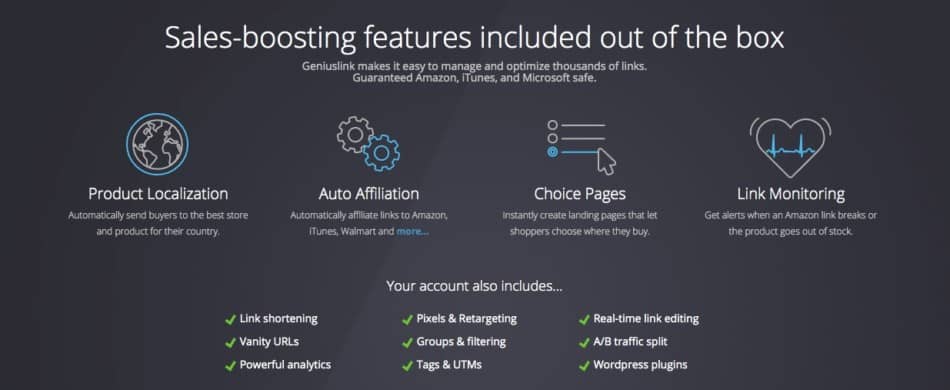 Would I Recommend You Buy GeniusLink?
I test many products and services and many of them I simply don't keep or buy. I like to keep things simple on my blogs and niche websites. Too many apps and plugins will slow and kill your website speed. They also open the gateway to security issues.
However, Geniuslink is one that I have kept and I'm currently paying $9 a month for.
Why?
Because my sales have increased by targeting other countries that I wouldn't normally have gone for. But Geniuslink showed me that I was missing out on sales from Canada and Australia.
So, I quickly joined these affiliate programs and started earning far more than the $9 cost.
Also, my websites mainly target USA traffic so my UK Amazon sales never really did very well. However, since Geniuslink started sending UK traffic to the correct products on Amazon UK my sales and conversions have gone through the roof. It's up from 1-2% to 3.5%

This isn't amazing I know but it's a massive improvement because as I say the website targets the USA. So, it's extra money I was leaving on the table. Compared to my USA account you can see it still falls far short.

Conclusion: Geniuslink Review And Teardown And Why I love Geniuslink.
I mainly run niche websites so I haven't gone into too much detail about the other benefits of Geniuslink. One of the main benefits I can see is also tracking affiliate links through other social media channels like Youtube description links and Instagram.
Something that I may write about as I test more features in the coming months. So, watch out for updates.
But the main reason I'm still using it is the increase in cross country sales. It will send your readers to the right product in the Amazon store nearest them and to a product that is 'In Stock', this will increase your sales and commissions from day one.
Secondly and probably just as important, it will give you an instant report for all the links people click on that are broken. So you can fix them quickly and prevent losing sales.
After all, no one will buy a product from a link that takes them to a 404 Error or an 'Out Of Stock' message.
One of the most important parts of being an affiliate marketer is to spend your time wisely. Nothing is more valuable than your time. I make checking broken links a part of my daily routine. With Geniuslink it only takes a few minutes and will save you time and money. Check out what my daily routine involves in one of my other blogs.
I hope this has helped you and if you try Geniuslink please let us know your thoughts.