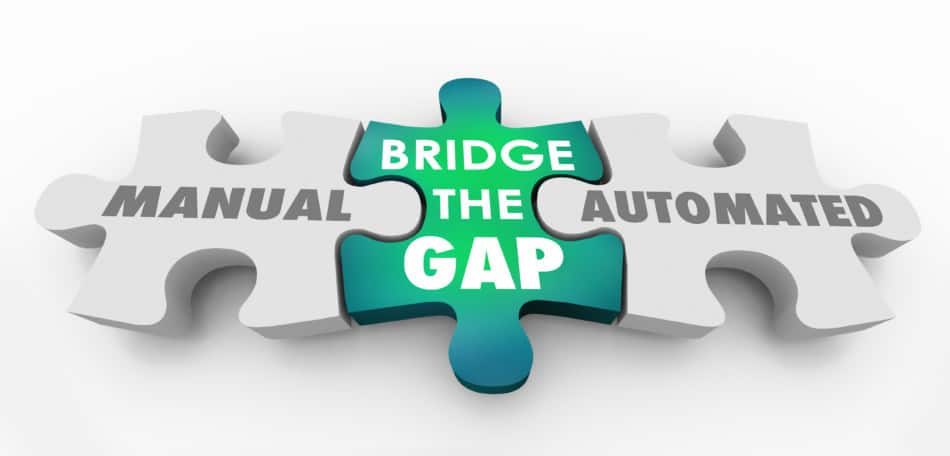 As a niche website owner, the dream would be to have an automated process for adding content to your site, right? Think about it, whilst you're sleeping, content is being added to your site daily, weekly or even monthly with little to no effort from yourself. Automate your content for quick growth.
We all know that the more content you add, the more traffic you'll receive. We also understand that the quality of the content has a big bearing on the amount of traffic you'll receive.
If you're like me, the owner of a small niche website, then you'll know how time-consuming it can be to write all the content yourself. But its also hard to relinquish the responsibility to someone else.
You worry about the quality, the topic and the style of writing that someone else will produce.
I get it and that's why it's very hard to hand over the reins to someone else. But what if there was a way to do this without giving up 100% control and not spending a fortune to hire 5-star writers at 30-40 cents a word.
Now, I know not everyone who reads this blog will be in a position to pay someone else or a company to produce and write content for their site. I totally get it. It can be a difficult mental process to automate your content and let others help.
But I may have found an affordable solution to at least start the process of automation on your site.
Are you considering placing ads on your site and making money from your traffic? If yes, Then checkout Ezoic! An amazing advertising platform for niche websites. Click here!
What Do I Mean By 'Automate Your Content'?
Simply put, it's allowing someone to research content, then write the content and then add it to your niche website without any participation from yourself.
You don't even choose the keyword or topic. It's a totally automated and hands-off approach to niche website blogging.
All you do is select the number of articles per month and the number of words (this is the secret) – I'll reveal more later in this blog.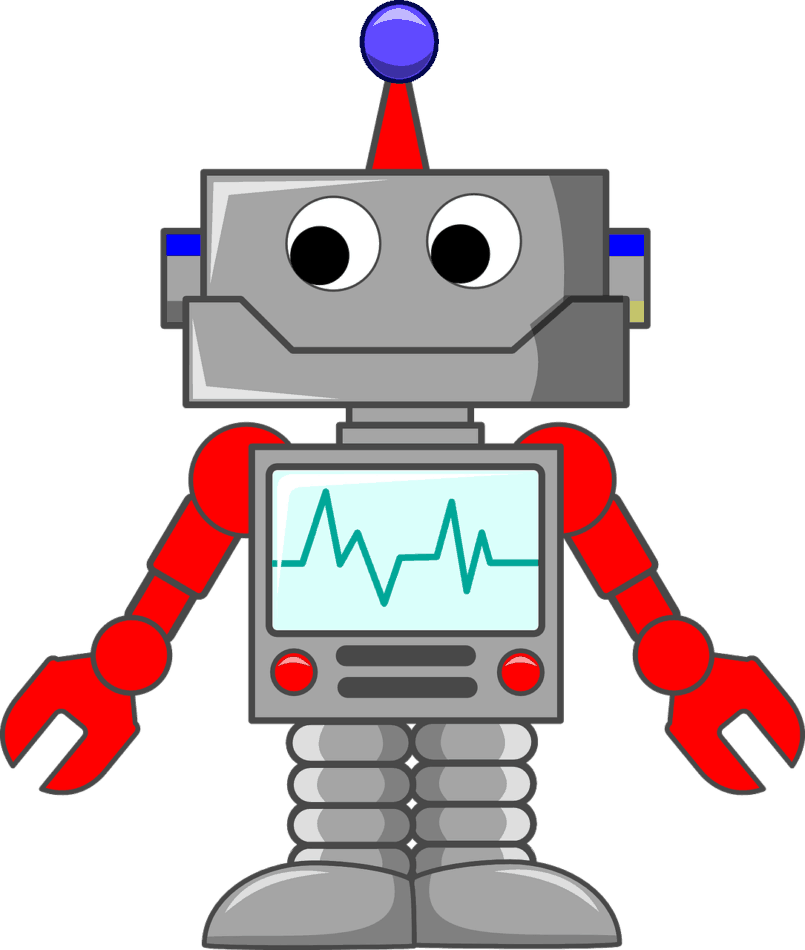 Re-Invest In Your Business
Like any business, you need to reinvest your profits back into the business; to grow consecutively month on month.
Automating niche website content when you first start out is probably out of the question for most people.
I get it!
This is a process and a website growth plan that you could consider when you're making some money and would like to grow your niche website with a more hands-off approach.
Monthly Content Service
I have used several content providers over the years – some good and some not so good.
Let's not go there!
Currently, I'm using BKAContent and ContentDevelopmentPro for my blogs and whilst ordering my usual content package I noticed they provided a monthly service. This service caught my eye!
They provide a service that is totally automated and hands-off which sounds great. However, it can be costly. Even for a niche website that is making good money, it is out of reach for most people.
See some of the prices below: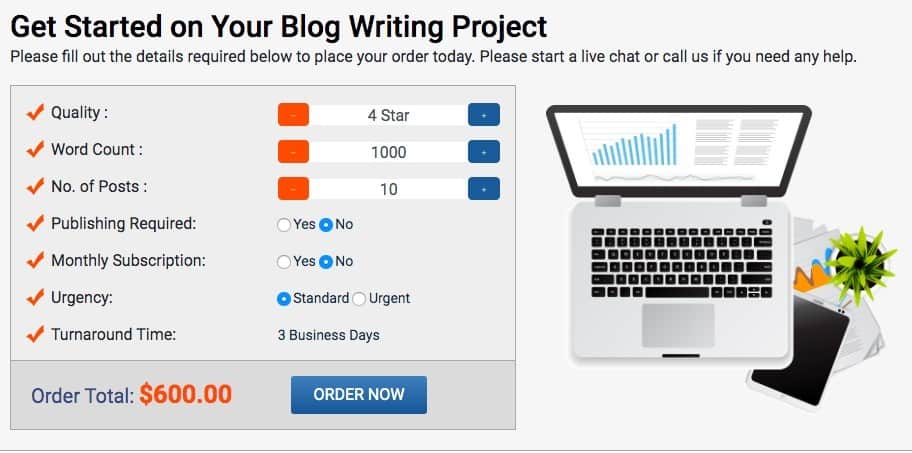 The image above shows 4-Star writers which are very good but you can even go that one step higher and select 5 Star writers; which then jumps in price to $800.
My Idea And Concept
As you can see from the prices above, to order 10 x 1000 word articles researched and published onto your website each month is costly. So, to automate your content, you will need to consider the costs involved.
So, what is my concept?
Well, it's simple and will cut down the cost dramatically. Yes, it's not a totally hands-off approach but it's one step closer to having great content with good keywords and topics added to my site monthly with very little cost to me.
Let's get into the detail of my concept
The Case Study
Place an order for 10 very small articles from Bkacontent or Content Development Pro for 500 words. The topics and keywords and all the hard work will be done by the content providers.
In this case study, I will show you how I plan to get 10,000 words added semi-automatically (fully automatically if you have the funds).
I will be ordering from ContentDevelopmentPro and sharing the process of this concept with you all in this blog and on my Youtube channel in due course.
What Content Development Pro will do:
They research the keywords
They send you the topic ideas and keywords they found
You approve or reject the keywords
If you approve the keywords they start the writing process
When completed, they add them directly to your website
They also add images and format the posts
Then save them to draft for you to inspect and complete
The key to this project or concept are the words above; 'Inspect and Complete'.
In a nutshell….. After they produce the researched content and add 10 x 500-word articles, you then go into each one and add extra content.
You add an SEO paragraph in the first two or three paragraphs (I explain more on my Youtube video), you embed videos, tables, charts and even screenshots where needed. I would also add an F.A.Q and a paragraph or two to bump up the content.
It's as simple as that!
For as little as $300 you have 10 x 1000+ word articles. Well researched topics with good SEO formatted articles written by 4/5 Star Elite writers and finished off by you!
Now, where can you get 10,000 words for less than $300? Written by Elite writers.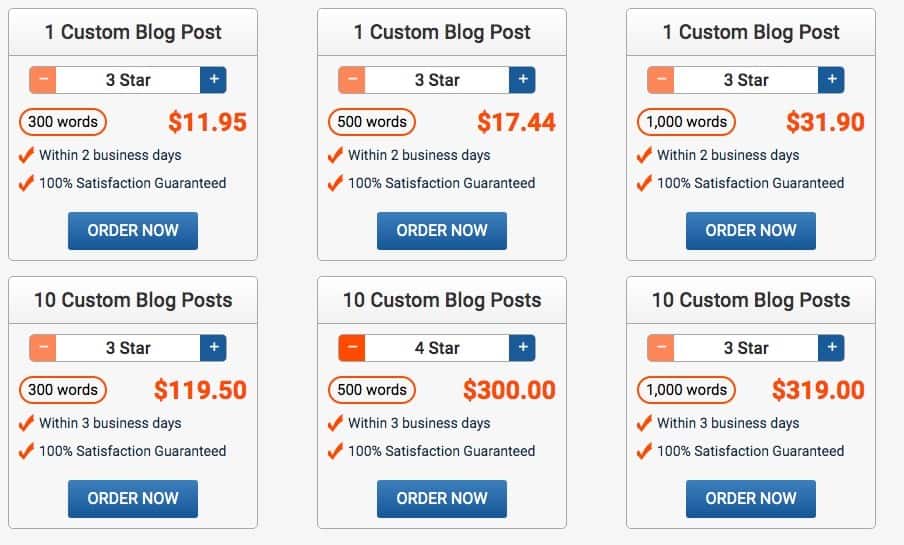 Ordering the service
The ordering process is very simple. Simply select the package you want. The price will depend on a couple of things.
Number of words
Quality of writer (we use 4-star writers)
How quickly you need the article
If you want it published directly onto your site
Time scales and data collection
The turnaround time from ordering to approving the topics and keywords was 9 days. After three days we received the first article which was published directly to the site as a draft copy.
That way you have a chance to go into the article and add extra images, links internal and external and affiliate links to products and services.
The final article was published 9 days later.
Publishing and Formatting
We spent the next couple of days adding an extra 500 words to each article and an F.A.Q section which took the total word count to around 1100-1200 per article.
We also added Youtube videos that were relevant to the topic and added data, graphs, tables, and charts depending on the topic covered.
In total, it took just 11 days to publish 10 articles with a total of 14,350 words – for a grand total of $300.
$30 for a great article which took us around 1.45 hr per article to complete and publish.
The best part was the lack of involvement on our part. All the hard work of researching the topics and setting out the basic article was already done for us.
Manually Writing Content Vs Automation
The million-dollar question…. Should you write the content yourself or set the motions in place to automate your content? Well, this will depend on how much time and money you have.
If your site is growing and earning money, then reinvesting back into your website is not a bad thing to do with the earnings. After all, your website will not grow without content.
The search for passive income takes time and time is your most valuable commodity. By freeing up your time away from writing all the content, you can spend it on other worthwhile projects on your site like producing a podcast or making Youtube videos.
Diversification in affiliate marketing is the key to longterm success. So spending all your time writing WordPress blogs is not the best business plan. Spread your time wisely!
Pros of Manual Content
You're in total control over the content
Your ideas will not get lost in translation to external writers
You don't have to deal with emails and questions from writers
The satisfaction of writing and adding your name to a great piece of content
Cons of Manual Content
If you work a full or part-time job, it leaves little time to write content
It's hard to find topics to write about, especially if you already have plenty of content
English may not be your first language
It may take you longer to write than a professional hired writer
It's often frustrating
Research can take ages
Writer's block can hit at any time
Pros of Automatic Article posting
Grow your passive income with very little effort
The quantity can increase as your earnings grow
You're in control of the word count and timings
You can broaden your niche without the need for more research
Increase your earnings month on month
Combine with automatic social media posting and 2 x your traffic
100% original content
They come up with the keywords and topics
Cons of Automatic Contract Posting
Costly – unless you add extra word count yourself
Giving up control can be hard for some people
Good communication is needed between writers and contracts to ensure your writing style is provided that fits your website
Who We Use For Content Writing
When it comes to choosing a content provider in your quest to automate your content, there are several to choose from.
Trust me over the years we have used most – if not all of them!
We do have a team of writers that we have found over the years from Upwork. However, they only provide work that we ask them to write. Ie: We provide the topics, keywords, writing style, etc.
Finding a company to do this for you is much harder. We have narrowed it down to three content providers and all have their own qualities.
BKA Content
Okay, so we're not going to go into too much detail in this post. We'll save that for a full review someday of BKA Content.
However, we like them for their quality writing skills, especially for longer articles that need lots of data and technical content.
Iwriter

We use iWriter after testing a few of their writers and finally finding a couple of good ones. Once you find a good writer you can add them to your favorite list.
This will make it easier for next time. We have a couple of writers that produce different styles of writing depending on the type of content we need.
Content Development Pro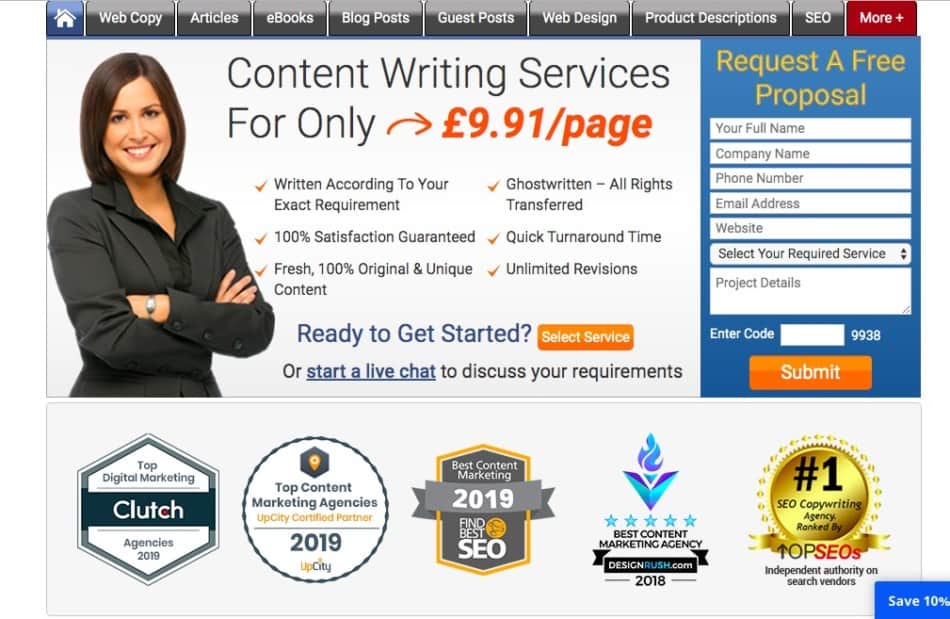 This is our go-to company for monthly automated content thanks to their flexibility on word count and prices. You often get a 10% discount for regular orders so that's also a bonus.
As we stated at the start of this blog, we use the 5 x 500 words or 10 x 500 words monthly service.
It's perfect for when you want to start to automate your content on a budget.
Do Monthly Content Publishing Contracts Work?
When you own a niche website or multiple websites, you take notice of the big boys and how they grow their businesses.
What's that old saying…
You learn from the best!
I follow a few people and watch how they use automated content along with other methods to get explosive growth.
This cannot be achieved without help. By using their income to purchase content they can increase the amount of content being posted on their sites and therefore increase income.
Increased income = Increased Content = Increased income
Once you're on this automated wheel you will see rapid exponential growth. This is how businesses and websites like FatStack.com get their huge incomes.
Read Jon's content here. He is one of my favorite affiliate marketers who uses niche websites and native ads to make a fantastic monthly income.
See some of his earnings reports below to see the potential of buying monthly paid content, automatically written and posted directly onto your website each day, week or month.

As you can see, the potential for a niche website to grow and provide you with a life-changing income is there for the taking.
But you can't do it all alone. The amount of great content needed to provide you with $10,000+ income a month will be very difficult for one person to write themselves.
Yes, It's possible but it will take several years writing each week to reach those numbers.
Conclusion: Automatic Content Publishing vs Manual Content Publishing
So, how did we get on?
Well, the results are looking good so far. We are waiting for all the content to rank and start seeing some traffic on Google, then we'll publish the results.
Sign up to our newsletter and we'll keep you informed. Or subscribe to our new Youtube channel and be the first to see the results.
There's no doubt in our minds that the search for passive income at some point will need to focus on automation of some sort. Otherwise, you'll limit your potential.
If you're pursuing a passive income, then I take it that you don't have lots of spare cash to invest in content. So, try my method and see how you get on. $300 a month and a few hours work to publish 10 x 1000+ word articles can't be bad. Imagine 2-3 years of doing this method plus writing some yourself!
This will provide you will a healthy passive income for years to come.
Of that, I have no doubt!